Specs at a Glance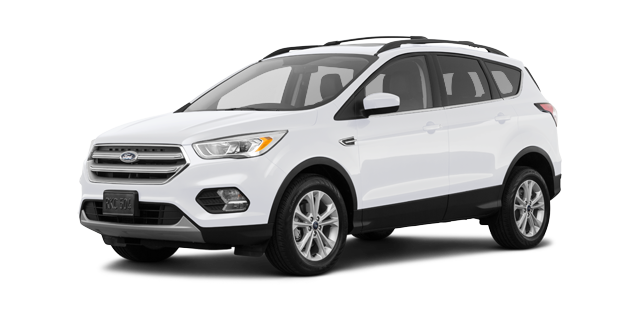 2018 Ford Escape
Roadside Assistance
  5yr. / Unlimited mi.
---
2018 Nissan Rogue
Roadside Assistance
  3yr. / 36,000 mi.
2018 Ford Escape vs 2018 Nissan Rogue
Proudly Serving Hammond, LA
The Ford Escape and the Nissan Rogue are both compact sports utility vehicles that will be some of the most popular options in 2018. If you are looking into becoming the owner of an SUV this year this comparison of the two popular vehicles should help make your decision a little easier.
Price/Value
The MSRP for the Nissan Rogue is $26,150 and the MSRP for the 2018 Ford Escape is $23,940. This makes the Ford Escape a little more affordable than the Rogue, as it comes in at over $2,000 cheaper. The Escape comes with a five-year or 60,000 mile warranty, while the Rogue comes with a three-year or 36,000 mile warranty. The gas mileage on the vehicles are comparable, so buyers can expect to have very similar fuel costs between the two vehicles.
Safety
The National Highway Traffic Safety Administration collects and distributes vehicle safety and crash information in order to give consumers an idea of how safe the vehicle they are going to purchase will be. The NHTSA gave the 2018 Ford Escape five stars for it's overall safety rating, and gave the Nissan Rogue a four-star overall rating. They both got five stars for their side crash ratings, but the Ford Escape outperformed the Nissan Rogue again in the important category of the frontal crash rating. The former got five stars, while the latter got three.
Technological Features
The 2018 Ford Escape features a touch screen infotainment system that is being commended for it's great graphics and quick responses. Other features of the Escape include a backup camera, Bluetooth capabilities, USB ports and MyKey technology. MyKey technology helps parents keep young drivers safe by allowing them to promote safe driving habits, like increased seat belt use, maximum driving speeds, and maximum music volume. The car is also compatible with the FordPass app, which allows users to find and prepay for parking, compare gas prices at different stations on their route, and lock, unlock, and start their vehicles remotely.
The 2018 Nissan Rogue also has capabilities to start the car remotely and luck or unlock it. It also has heated seats and Sirius XM radio capabilities. Apple CarPlay is a feature of the Nissan Rogue that allows drivers to hook up their devices to get directions or listen to music easily.
When you get a chance, stop by the dealership to take a test drive of the Ford Escape and see how it compares to the Nissan Rogue. Now that you have an idea of how the two vehicles compare in several different categories, a test drive is the perfect way to seal your decision and get yourself in a new car.
---