Specs at a Glance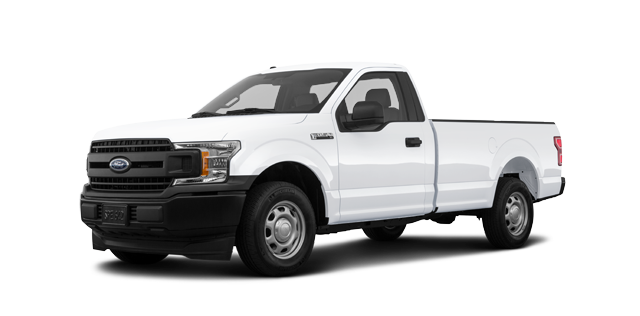 2018 Ford F-150
Roadside Assistance
  5yr. / 60,000 mi.
---
2018 Toyota Tacoma
Roadside Assistance
  2yr. / 25,000 mi.
2018 Ford F-150 vs 2018 Toyota Tacoma
Proudly Serving Hammond, LA
Shopping for a new vehicle can be a very exciting experience but it can also be very overwhelming when you think about all of the options that are available to you. If you are shopping for a truck that brings plenty of power and options to the table, there are a number of options from a plethora of manufacturers. Two of the front runners in the truck category are the 2018 Ford F-150 as well as the 2018 Toyota Tacoma. Both are exceptional vehicles but when you take a look at what each of these vehicles has to offer you will be able to narrow down your results and find the perfect vehicle for your lifestyle as well as your budget.
Overall Comfort Level
People who are shopping for a truck are typically looking for a vehicle that has a lot of power under the hood and also can handle the road well in a variety of weather conditions. You still want the interior ride to be very comfortable and if you will be driving around with your family in tow you want to make sure there is plenty of room available to you. When it comes to interior space, the Ford F-150 has a little bit more room to stretch out in. Also, if you or one of your frequent passengers is on the tall side, there is ample headroom to work with. There is also a lot of legroom; far more than the Tacoma as well as other competitors in this category. The interior is built to be very durable and versatile but the high quality materials inside of the Ford F-150 this year equates to a very luxurious and high end vehicle.
Performance Ratings
When it comes to a truck, many people are concerned with the overall towing capabilities of their vehicle. The Ford F-150 is designed to pull heavy loads with a great deal of efficiency. While you might get a little more power from the Toyota Tacoma, you will notice that the Tacoma drains your fuel efficiency quite a bit more than the F-150 does in comparison. You also get a lot more horsepower and overall torque from the Ford F-150 but at the end of the day, your fuel economy sits at approximately fifteen to twenty miles per gallon in the city and nineteen to twenty six on the highway. You have a variety of options when it comes to your engine but you can get as much as four hundred fifty horsepower from the Ford F-150.
Footprint
The Ford F-150 has a larger footprint than the Toyota Tacoma so while it might take some practice to park you have a vehicle that will handle the road very well and tow whatever you need to take on the road with you. Don't worry though, Ford keeps you well equipped with exterior cameras that will help with parking and maneuvering your vehicle while you are in the process of towing.
Both the 2018 Ford F-150 as well as the Toyota Tacoma are high end trucks that are versatile and perform really well. What it comes down to though is the performance that you will receive from your vehicle and of course, you want to get the most bang for your buck. This is when Ford's F-150 stands out as the front runner and we recommend this vehicle to a lot of our clients. Stop down to our dealership today to find out more about the Ford F-150 as well as the Toyota Tacoma and other vehicles that we currently have on our lot. Our staff of employees are available to help you pick out the vehicle that will be right for you and your lifestyle while not breaking the bank.
---